---
---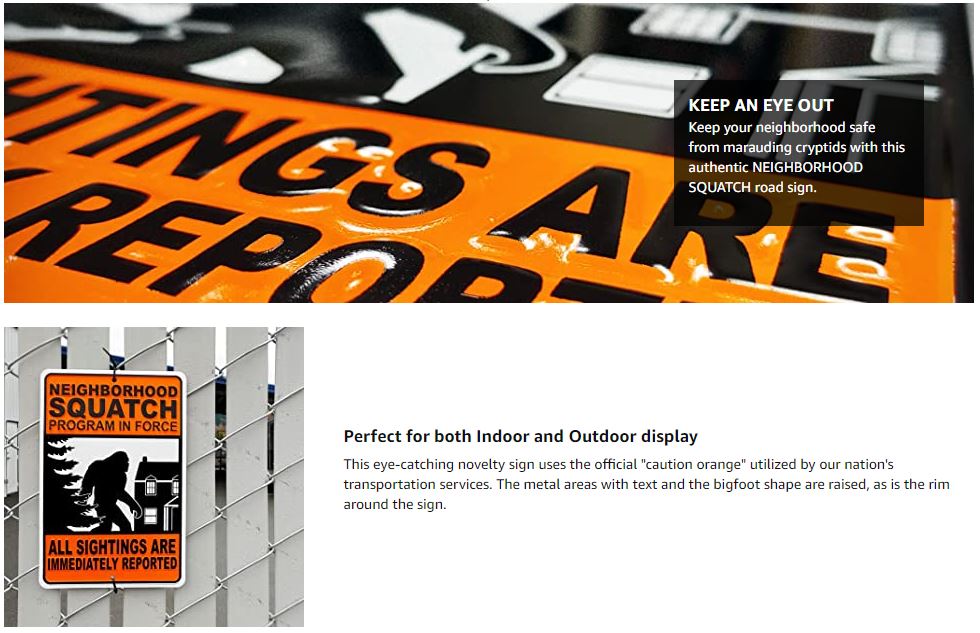 ALL SIGHTINGS ARE IMMEDIATELY REPORTED. Another SQUATCH METALWORKS original product that makes a great gift for any occasion.

Join together with your neighbors to keep an eye on Bigfoot - based on the eponymous Neighborhood Watch sign, this 8"x12" authentic road sign makes a great gift for the bigfoot enthusiast in your life.

Perfect for both indoor and outdoor display, this eye-catching novelty sign uses the official "caution orange" utilized by our nation's transportation services.

The metal areas with text and the bigfoot shape are raised, as is the rim around the sign.
---